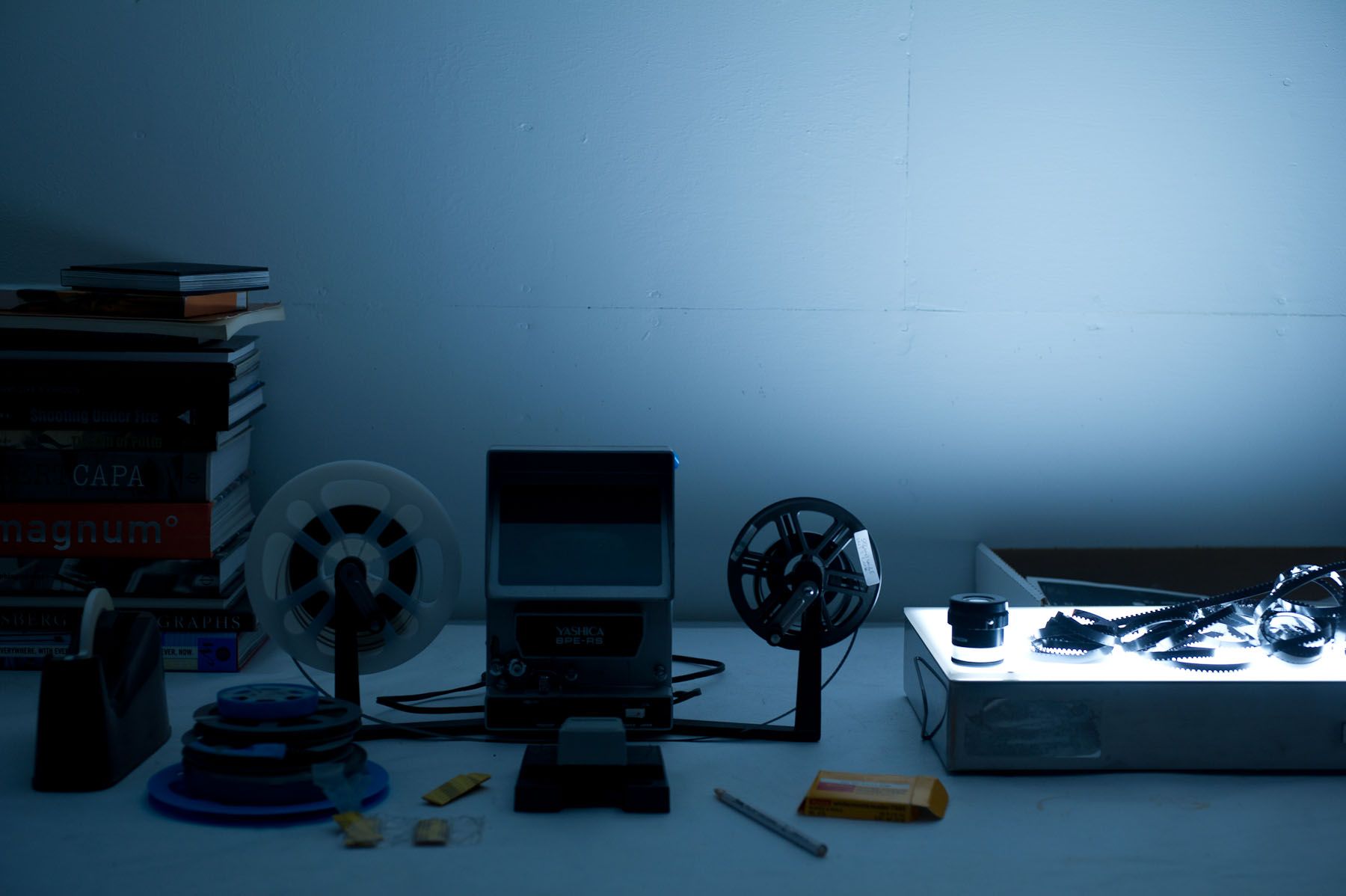 Mark Brecke is an award-winning filmmaker and photographer, whose work documents the stories of people victimized by war, ethnic conflict, and genocide. Since 1995 without benefit or influence from mainstream media organizations, he has covered some of the most troubled regions of the world. Mark's work has been exhibited at a wide variety of venues, ranging from micro-cinemas to the Toronto International Film Festival, the Hammer Museum in Los Angeles, Institute of Contemporary Art in Boston, and the Jewish Museum in Berlin. His work has also been featured on CNN, National Geographic, NPR, Google Earth, and Democracy Now!. His photographs are in the collections of the United States Memorial Holocaust Museum in Washington D.C. and the Museo de Memoria y Tolerancia in Mexico City.
Brecke's current project is a feature length documentary film Somalia in the Picture, that explores Somalia's 100 years of cinema. While living in Nairobi, Kenya from 2012 to 2014, Brecke researched and filmed in Somalia for this project. Accredited by the African Union, Brecke received support to work in Mogadishu and built relationships with the United Nations, UNESCO, and the African Union Mission in Somalia (AMISOM), Since Brecke relocated back to the U.S. he has continued to film for this project in New York, Minneapolis, Los Angles and London.
Filmography
The Lost Reel (2017) 17min. HD color, sound. The search for the lost history of Somali cinema turns into the search for a forgotten 1984 epic film in this personal essay documentary.
The Lost Leader (2016) 12min. HD, color, sound. An urbanized history of Somalia's motion-picture industry uncovered in Mogadishu's cinemas.
They Turned Our Desert into Fire (2007) 88 min. HD, color/b/w, sound. For twelve Amtrak passengers, a cross-country train trip becomes an emotional journey into the heart of the Darfur tragedy.
War as a Second Language (2002) 26 min. Super 8, color / b/w, sound. The sounds of the Vietnam war are juxtaposed with moving and still images that were shot in Vietnam and Cambodia in 1995. Tourists replace soldiers and the audio mix becomes a haunting narrative about history and the legacies of war.
Art, Occupation and Fear (2002) time-based installation,10min. Super 8, color, sound. The Second Intifada seen through Israeli and Palestinian artist.
Hilton Hotel (2001) 3 min. Super 8, b/w with Theremin sound track. A camera's survey of an abandon hotel in the jungle of Cambodia's south-western port of Kampong Som.
The Men's Room (1996, Super 8, with live recording of a confession, 7min).
Mannequin Duo Projection (1995) installation, 3 min. Super 8, color, inner-titles silent. A multiple projected narrative about the HIV epidemic told between three different women of color.
It's My News (1995) 10 min. Super 8, b/w time-lapse, sound. A POV street view through the display window of a coin operated newspaper box in San Francisco's financial district from sunrise to sunset.
Bodega (1994) 20min. Video, Color, sound, with Jonathan Richman soundtrack. The America neighborhood corner grocery store, competing with the larger chain stores.
Kool-Aid (1989) 5 min. Super 8, color, silent. A life size Kool-Aid Pitcher takes on Toxic Man among the wreckage of San Francisco's Loma Prieta earthquake.
MUNI (1988) 3min. Super 8, color, silent. A camera's POV of a streetcar's tracks, through the city of San Francisco.
Selected Lectures
2017 New York University (Cinema Studies)
2014 Aga Khan University, Nairobi Kenya.
2009 The South American Seminar for Promotion and Equality, Salvador Brazil.
2008 San Francisco Art Institute
2007 University of California Berkeley, Graduate School of Journalism
2006 Google Tech Talk, Google headquarters, Mountain View California.
2006 World Affairs Council, San Francisco California.
2006 The Watson Institute for International Studies Brown University, Providence Rhode Island.
2005 Kennedy School of Government Harvard University, Cambridge MA.
2005 University of California Los Angeles, School of Law
2005 United States Senate, Washington D.C.
Partnership Projects
DarfurDarfur www.darfurdarfur.org
Google Earth in partnership with the U.S. Holocaust Memorial Museum. www.ushmm.org/googleearth/project/darfur/
New York Times Bestseller Not on Our Watch www.enoughproject.org
The Green Belt Movement www.greenbeltmovement.org
U.S. and Int'l Distribution (dvds and broadcast) Contact Documentary Educational Resources www.der.org